CORPORATE SPONSORSHIP OF 2012 GALA HITS RECORD HIGH!
Posted by Kelly Wallace on 10/14/2012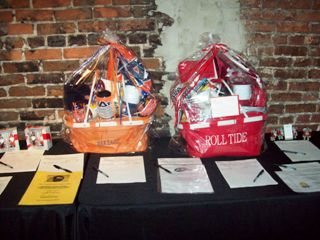 To date, 18 Corporate Sponsors have pledged support of the 5th ANNUAL FIREHOUSE SHELTER - 5 ALARM GALA. This shatters last year's record # of 10 sponsors! In addition, several other companies, churches and individuals have donated money to support our largest fundraiser of the year. The list of sponsors is found below!
BRADLEY ARANT BOULT CUMMINGS LLC
CEMEX READY MIX
CHURCH OF THE HIGHLANDS
COBBS, ALLEN & HALL, INC
COLONIAL PROPERTIES TRUST
DENT, BAKER & CO
DUNN CONSTRUCTION
KELLY CONSTRUCTION
LEHIGH CEMENT COMPANY
MERRILL LYNCH
PILGRIM CHURCH UCC
REGIONS BANK
SOUTHLAND TUBE
SUPREME BEVERAGE
TECH RENTALS
TRACTOR AND EQUIPMENT
TRINITY UMC
VULCAN MATERIALS
Donations have also been given by: CENTRAL PAPER COMPANY, GUIN ROBINSON, LONG LEWIS FORD, MAYER ELECTRIC, NEW PILGRIM BAPTIST CHURCH, O NEAL FOUNDATION, SIROTE & PERMUT, STEAD & FULLER INSURANCE and WELLS FARGO!!
Thanks for your willingness to help us raise much needed funds which allow us to empower over 300 homeless men to transform their lives every day of the year!
Tickets are selling quickly! Reserve your spots ONLINE right now by clicking the NEWS & EVENTS TAB on our home page!