2012 GALA WILL FEATURE EXCITING PRIZES, TRIPS, JEWELRY, ARTWORK & CELEBRITY SPORTS MEMORABILIA
Posted by Kelly Wallace on 10/25/2012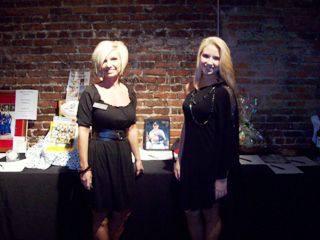 The 2012 FIREHOUSE SHELTER 5 ALARM GALA is just 2 weeks away! This year's signature fundraising event will be held on Thursday, November 8th from 6-8:30 pm at the B&A Warehouse! There will be a LIVE AUCTIONEER, Guin Robinson, that will drum up some excitement lifting up some of our top auction items.
Exclusive jewelry, paintings from local artists, tickets to special events, and a host of gift cards from local retailers and specialty restaurants will accompany some hot, new items this year. Look for a couple of once-in-a-lifetime vacation trips plus a host of autographed MLB, NFL, Heisman Trophy Winner, and Grammy Award-Winning Celebrity items to be auctioned off toward the end of the evening's festivities.
Les Moore & The In-Betweens return for a second straight year to provide live music. We have also upgraded the food, drinks, and desserts! Get your tickets TODAY by visiting our EVENT CALENDAR in the NEWS & EVENT TAB! Join us on Thursday, November 8th as we look to raise much needed funds to serve the homeless men of Birmingham, AL.