Protective Life Donates $27,361 To The Firehouse Shelter
Doug Kovash on 07/15/2014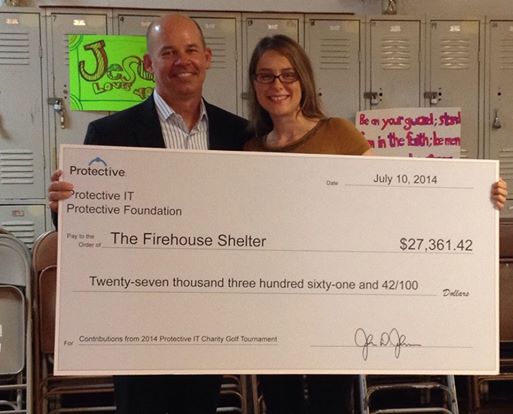 On Thursday, June 19th, 2014 Protective Life held their 6th Annual Firehouse Shelter/FIrst Light Golf Benefit at the Oxmoor Valley Golf Course. $27,361 was delivered on June 10th to Anne Darden Wright, Firehouse Shelter Executive Director.
200 golfers utilized two full 18 hole courses all day long. The 2014 golf benefit had the largest turnout in the 6 years of the event and benefited not only The FIrehouse Shelter, but, our sister agency, First Light (which serves the homeless women and children of Birmingham).
HOW AWESOME IS THAT!!!