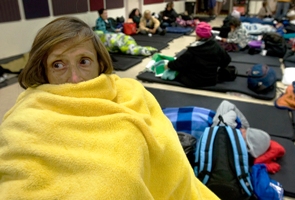 Homelessness is a complex issue without quick and easy solutions! We invite you to educate yourself about the homeless population here in Birmingham, Jefferson County and the seven county metro area by exploring the featured websites and other literature we have made available to you.
Our entire community benefits when the issue of homelessness is dealt with effectively! We are looking for willing partners who are committed to change the world one person at a time, one issue at a time! The knowledge you will gain through these sites will hopefully propel you to act to meet the needs of the chronic homeless men we serve!
Through our efforts to end chronic homelessness in the Birmingham metro area, the number of men, women and children on any given day has been reduced from nearly 2,200 to 1,950 homeless in a recent study by ONE ROOF. This is a 14.5% decrease in the past three years. Let's continue this downward trend!
BIRMINGHAM'S HOMELESS RESOURCE GUIDE
WEBSITE LINKS TO EDUCATE YOURSELF ABOUT HOMELESSNESS
10 YEAR PLAN TO END CHRONIC HOMELESSNESS IN BIRMINGHAM
RECENT STUDY ON BIRMINGHAM & JEFFERSON COUNTY'S HOMELESS